Vale William Patrick Ludwig OAM
25/05/1934 – 11/04/2022
William Patrick Ludwig OAM was fond of saying we are all just passing through this great union. But no one passed through the AWU quite like Big Bill. 
Bill was born in Longreach, in the central west of his beloved state of Queensland in 1934. The death of his mother when Ludwig was aged twelve was a formative experience. Raised by his maternal aunts, Ludwig left school at Marist Brothers College in Brisbane at fifteen. The straight-talking, no-nonsense gun shearer – taught the trade by one of his late mother's uncles – began his working life as a shearer in the 1950s in Queensland which was where he joined the Australian Workers' Union.
Bill was in the thick of the bitter but ultimately successful shearers' strike of 1956, but was subsequently blacklisted for his involvement.
After a period spent working in Victoria, Bill served as an AWU Queensland shed representative until 1970 when he was appointed as Western District organiser in Cunnamulla and later in Roma. Bill organised a variety of unionists, including many women, and in 1982 became the Charleville-based South Western District secretary.
He was diligent, strong-willed union official and was elected as Queensland AWU Branch Secretary in 1988, a position he would hold until 2013. Bill was elected as the AWU's National President in 2001, the the longest-serving in the union's history, eclipsing our co-founder William Spence.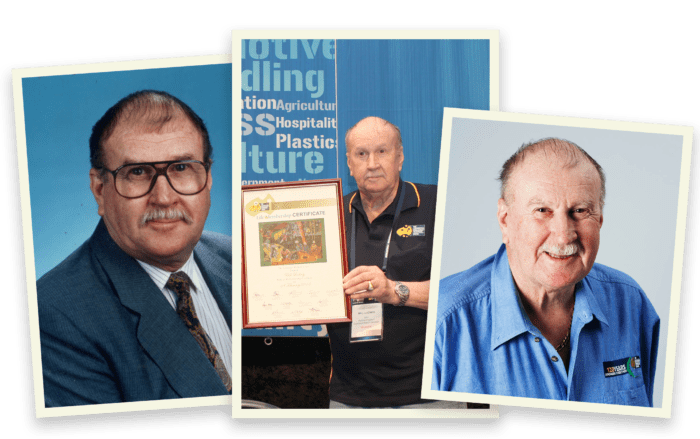 Bill was also deeply involved in Labor politics, serving on the ALP's National Executive body. He was instrumental in having Wayne Goss take the leadership of the Queensland Labor Opposition in 1988 and returning the party to government after many decades in the wilderness in 1989.
Bill reunited and reinvigorated the union in the mid-1990s when it was beset with internal fighting and close to bankruptcy. If there is a single person who deserves the most credit for our current unity it is Bill Ludwig.
Bill was instrumental in the development of the offshore alliance, a 2003 agreement struck between the AWU and the Maritime Union of Australia to eliminate demarcation disputes in the industry. Its success today is testament to Bill's vision.
In 1997 Bill was awarded the Medal of the Order of Australia for "service to Industrial Relations through The Australian Workers' Union" and in 2001 was awarded the Centenary Medal in recognition of his contribution to Australian society. He was awarded life membership of our union at the AWU's National Conference in 2017.
Bill personified the very soul of the AWU. His consistency, and the value he placed on loyalty, are legendary. But if there is one single value that defined him, it is his unwavering view that workers should be able to flex their muscle just as hard as bosses, and just as hard as politicians. 
Bill was a beloved father, grandfather, and great-grandfather.
The AWU expresses its sincere condolences to his family and friends.