WHAT IS
INDUSTRIAL ACTION?
Industrial action can take a number of forms – including strikes, stoppages, work bans and lock-outs. It is always preferable for employers and employees to attempt to settle workplace disputes without resorting to industrial action.
If bargaining for a new enterprise agreement is unsuccessful, protected industrial action may be taken. Protected industrial action can only be taken when it is in pursuit of a proposed enterprise agreement, and the existing enterprise agreement has gone beyond its nominal expiry date.
For the action to be protected, a protected action ballot (following a protected action ballot order by the Fair Work Commission) must be held.
At least 50% of the eligible employees must vote, and a majority of those must authorise the industrial action in order for it to be protected. Alternatively, it must be in response to industrial action by the employer. An employer can only take protected industrial action in response to employee action.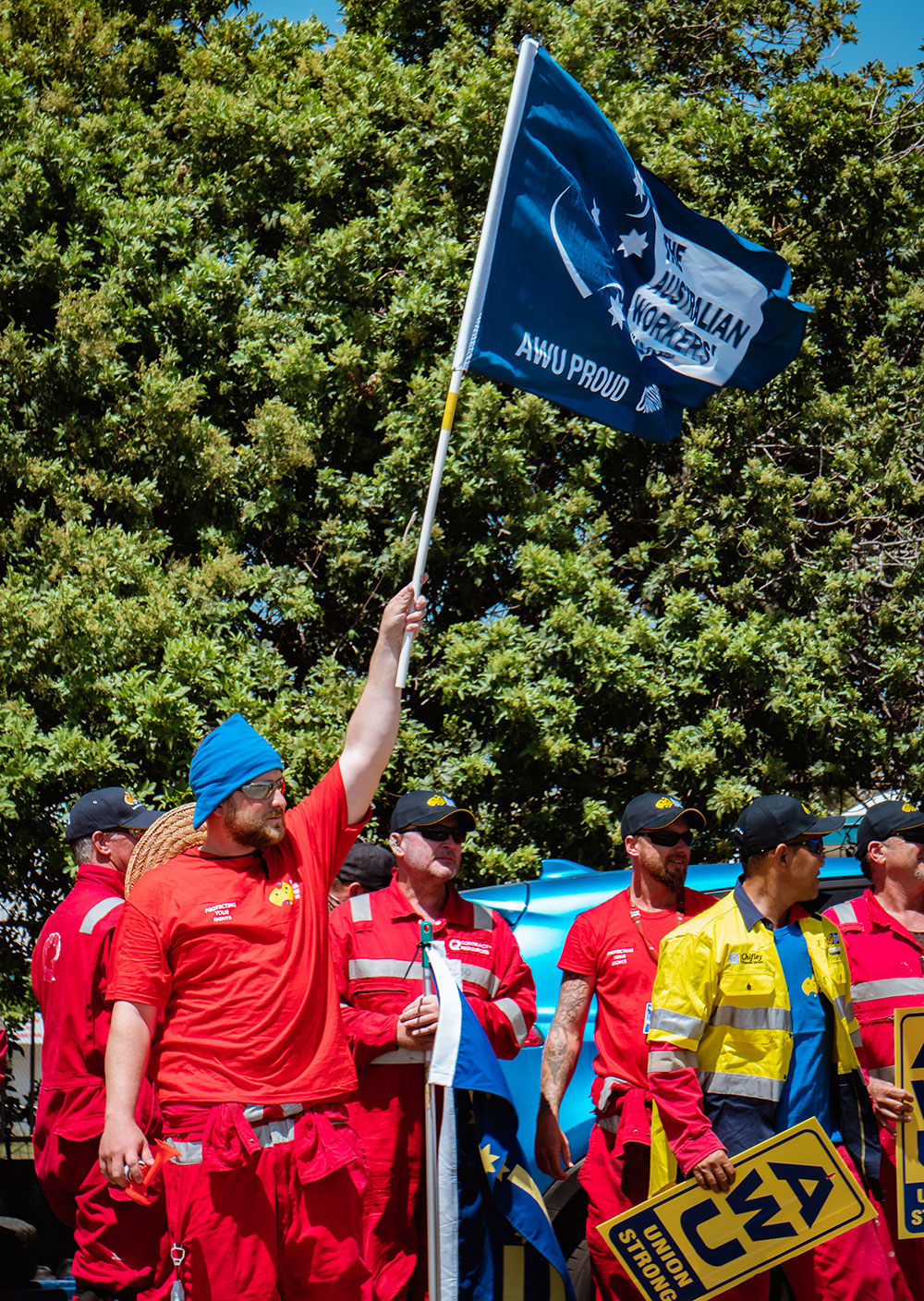 PROTECTED ACTION
Importance of protected industrial action
The significance of industrial action being "protected" is that it provides protection from legal liability, such as being sued or being fined, to those engaged in such action.
However, you will not be protected from any legal liability for any action that has involved or is likely to involve personal injury, or unlawful, wilful or reckless property use or damage.
For industrial action to be protected, your enterprise agreement must have expired, a ballot of employees must have authorised the action and a special notice must be sent to the employer. It all of these steps have been taken then all employees are protected from legal liability.
There are fines and penalties for employees and unions that take unprotected industrial action.
Protected industrial action is an entirely legitimate strategy for employees to engage in to improve terms and conditions at work.
Employers can take protected industrial action in response to employee industrial action. They can refuse to allow employees attend for work (a lock out). Employees taking protected industrial action are not entitled to be paid for the period of the action.
Examples of industrial action may include:
when employees don't come to work or stop work for a period of time
when employees put a ban on or limit the amount of work or the duties they perform
when employers lock employees out of a workplace.
Note:  Workplace safety is everyone's responsibility and employees have a right to a safe workplace. Stopping work because of a reasonable concern about an imminent risk to health or safety is not industrial action. However, if the employer gives you alternative duties instead, you must follow the employer direction so long as it is a safe and reasonable direction.